教員のプロフィール
横川 慎二 教授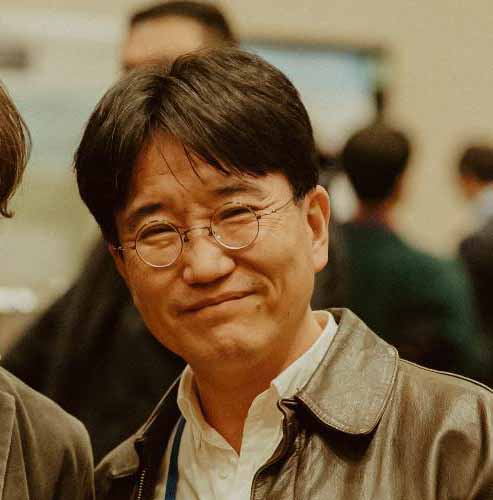 Shinji Yokogawa is currently Professor and Director of The Info-Powered Energy System Research Center (iPERC) at The University of Electro-Communications, Tokyo, Japan.
He received a B.S.(1992), M.S.(1994), and Ph.D.(2008) in engineering from The University of Electro- Communications. In 1994, he joined NEC Corp. (later to become NEC Electronics Corp. and Renesas Electronics Corp.), Japan as an engineer and has since been working in the area of reliability.
He focused on electromigration, stress-induced voiding, low-k ILD TDDB, and MOL CA-to-PC TDDB issues for technology developments of 130, 90, 65, 55, 45, 40, 32, and 28 nm. From 2008 until 2013, he managed the reliability development team at NEC Electronics Corp., mainly focusing on developing standard CMOS processes and embedded DRAM technology.
From 2013 to 2016, he worked at Polytechnic University, administered by the ministry of health, labour, and welfare, Kodaira, Japan.
Since April 2016, he has been working at The University of Electro-Communications. He is working for advanced power grid technologies focusing on the available use of renewable energies.
His research interests include device reliability (Lithium-ion battery, power device, etc.), reliability statistics, reliability theory, system resilience, and risk management.
He has (co)authored over 100 technical papers and serves as a technical committee member and reviewer for leading conferences and journals.
研究室メンバー
R5年度
M1: Li Guanglei
   Dou Guxiu
B4: 奥山和哉
   桐山大輝
   田村郁樹
客員研究員: 遠藤 幸一
秘書:常山順子
OB/OG
R5年: 川内 雄登 (M)
R4年: 浅野 実 (M)
    中里 諒 (M)
    黒良 直生 (B)
    平出 大誠 (B)
R2年: 遠藤 駿(M)
     高原 廉(B)
     野秋 拓真(B)
R1年: 國井 喬介 (M)
     窪谷 樹 (B)
H30年: 森田 裕 (B)
H29年: 舘 一輝 (M)
     横澤 成望 (B)
H28年: 川上 紗野花 (B)
H27年: 長野 祐児 (B)(職業能力開発総合大学校)